There are two (2) ways to create a chart:
1. The New Chart Button

The most direct way to create a new chart is by using the "New Chart" button. This button appears on every screen of LUNA so you can access the chart creation screen at any time.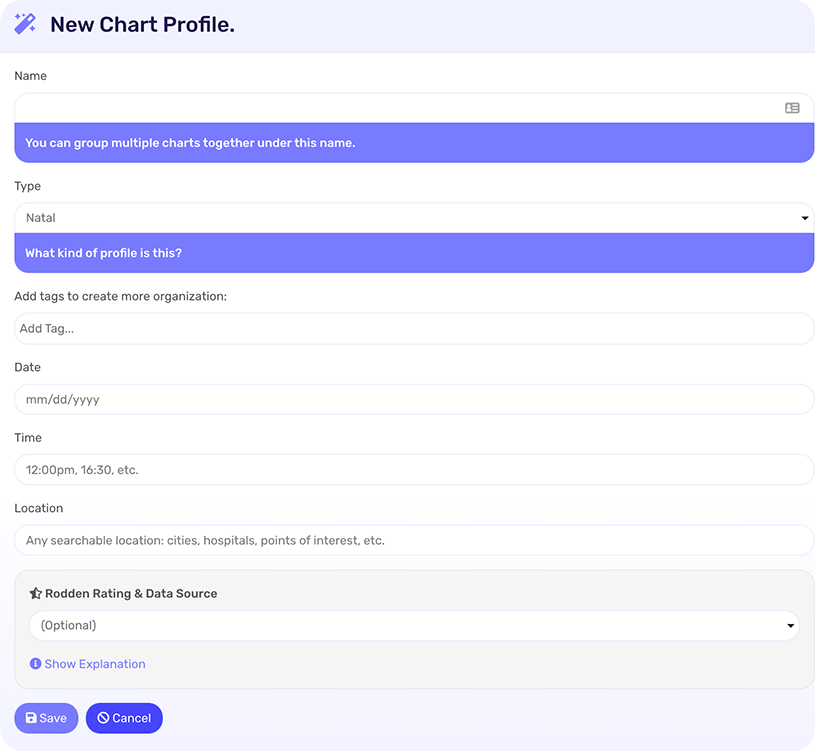 Complete the form on this screen and your new chart will show automatically when you're finished. Note that LUNA comes with three (3) built-in chart types that you can use to help categorize your charts:
Natal
Event
Horary
You can use the "Add Tags…" field to create custom tags/labels of your own (see below).
2. The Spacetime Navigator
When viewing transit charts you will notice the Spacetime Navigator form that's used for animating to various times and locations.
The transits info panel on the left will show the transit chart data. As you animate the chart, the info panel will auto-update. Select "Save" to jump into the chart creation screen and save the current chart.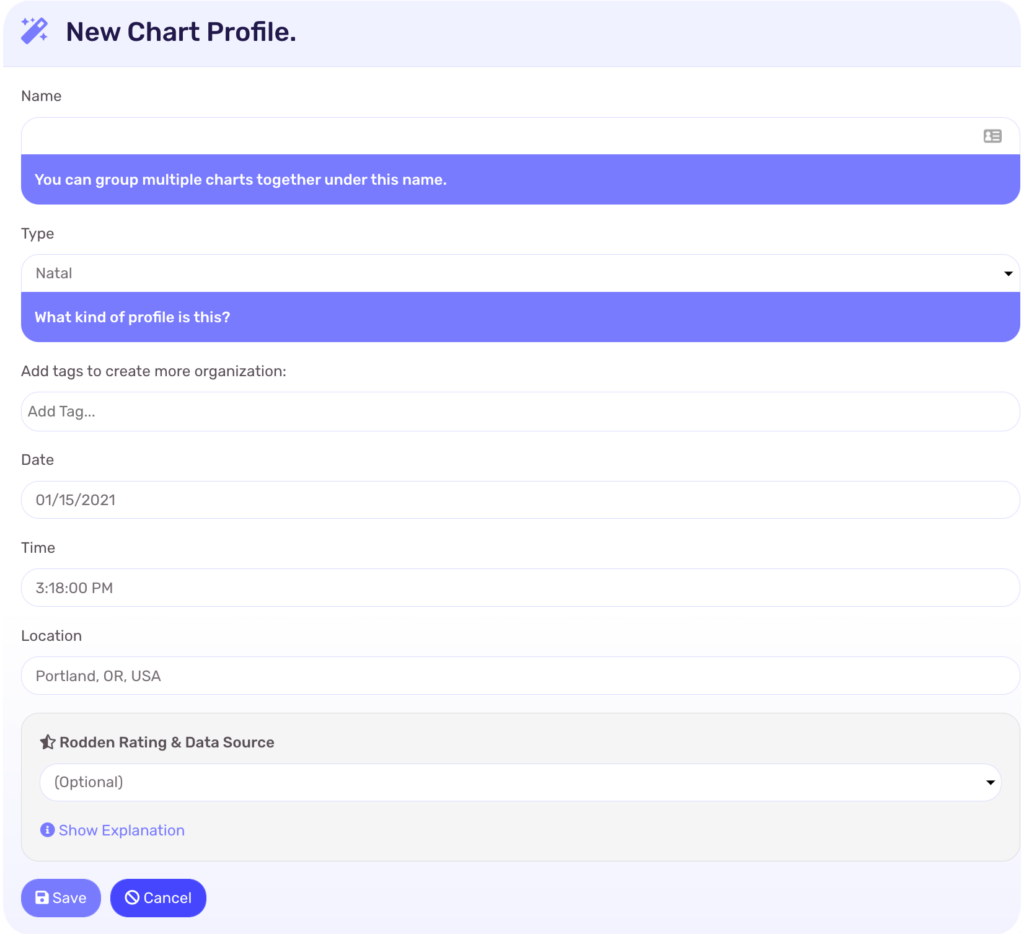 Notice the date, time and location data is automatically filled in for you as it's from the transit chart. You only need to name it to save it as a new chart profile.