"Charts" is one of the main navigation items in LUNA. This option opens up your Chart Profiles screen which provides a variety of ways for you to organize and search your saved charts.
While the functionality of the Chart Profiles screen is identical across all devices (desktops, laptops, tablets and smartphones), the interface changes dynamically to accommodate the different screen sizes.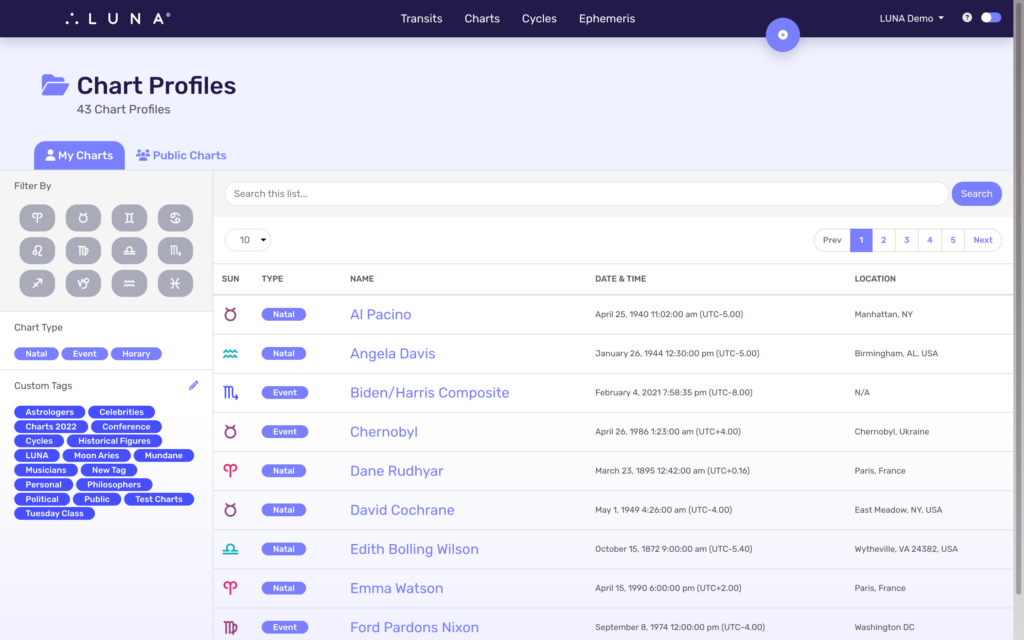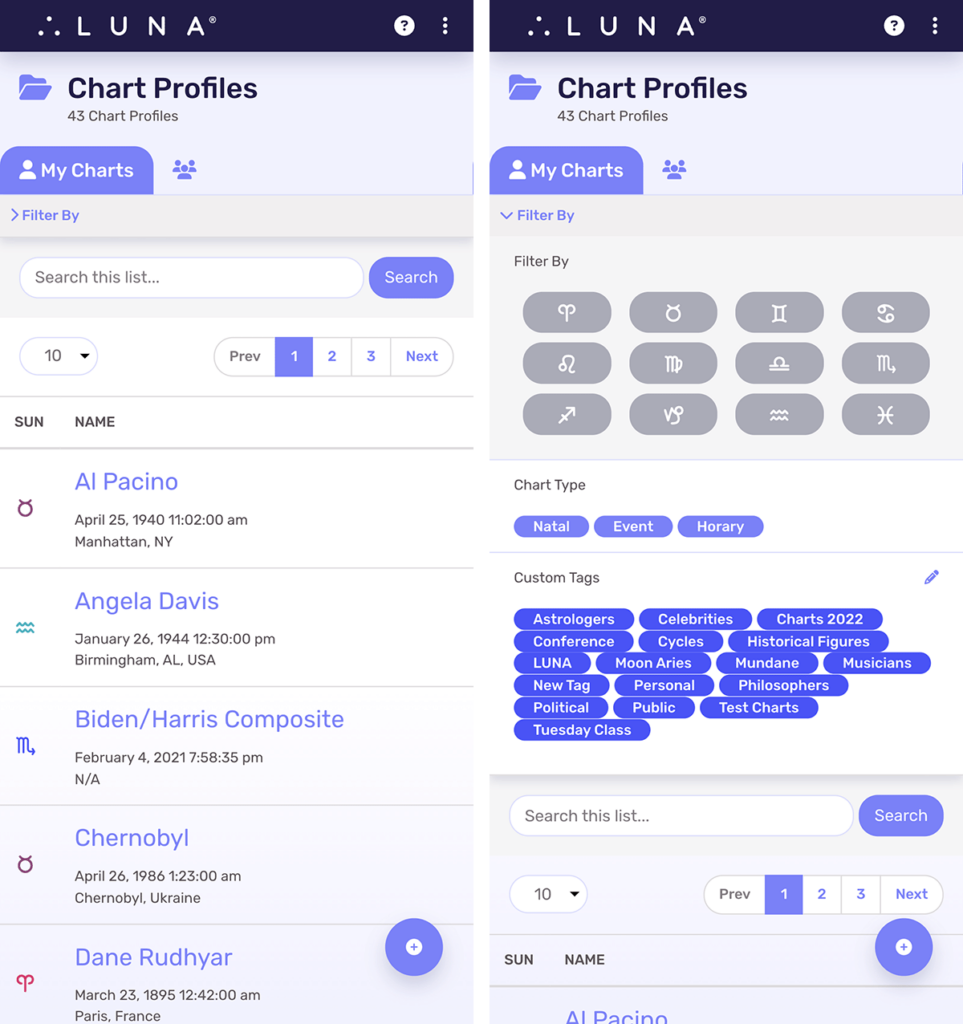 Searching Charts
There are four (4) different ways you can search your charts:
Keyword Search
Sun Sign Filter
Chart Type Filter
Custom Tag Filter
Keyword Search
Simply enter any text you want in the "Search this list…" input field and LUNA will find all charts that match your entry. Keyword matching is done on the chart name, location, date & time and chart type.
So entering a keyword of "wilson" will find all charts that have the name "Wilson", but also any charts that are located in a city or town named "Wilson", etc.
Sun Sign Filter
A handy way to quickly filter your charts is to select one of the zodiac sign buttons which will show a list of all charts having the Sun in that particular sign.
Chart Type Filter
LUNA comes with three (3) default chart types that you can select from when saving a chart. These filter buttons provide one-click access to your charts associated with the respective type.
Custom Tag Filter
Using tags is optional and entirely up to you. Tags are a flexible way you can organize your charts as each chart profile can have multiple tags associated with each chart.
You know a filter is applied when you see text similar to the example below. Select the "X" button to clear the filter and show all of your charts.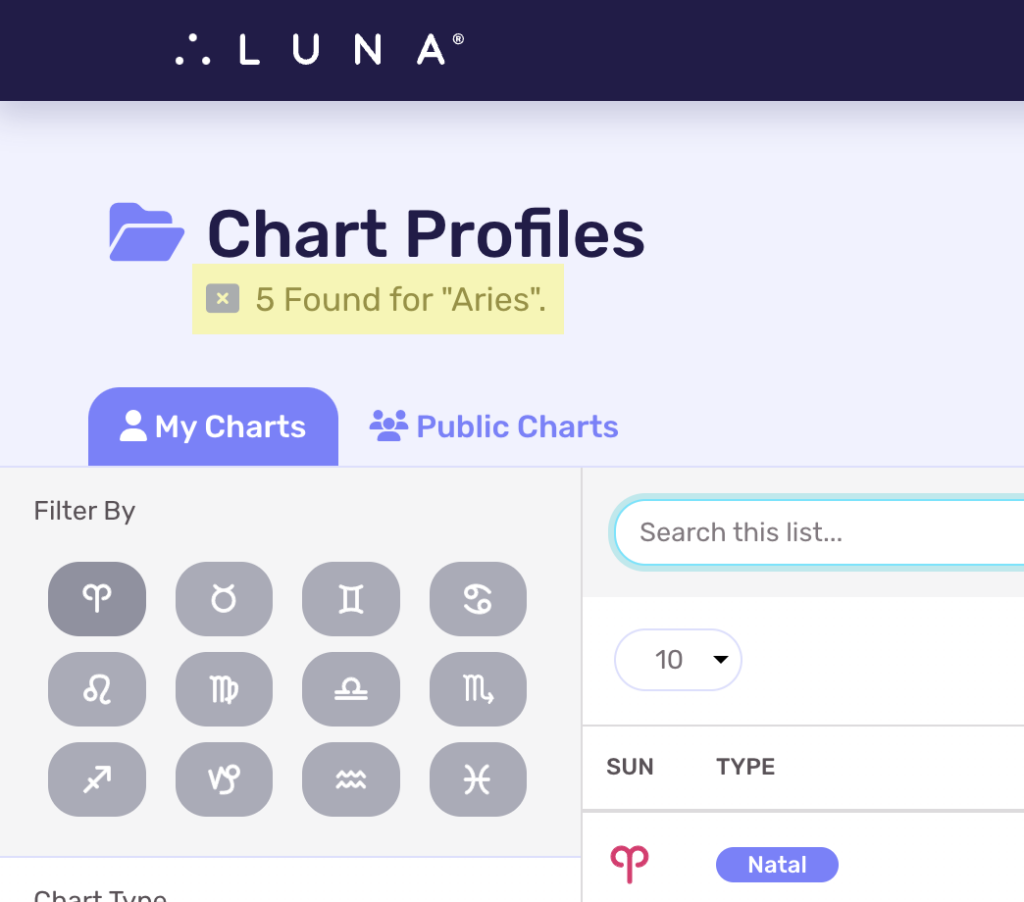 Public Charts
Next to the "My Charts" tab is a tab for "Public Charts". LUNA has a database of public figures' charts including celebrities, politicians, authors, athletes, scientists and other notable people and events. This database is constantly expanding and we are open to more suggestions. Simply open a support request to let us know what chart you'd like added to the LUNA database and we'll look into adding it.